Add cash

to your accounts
at a store near you
Add cash

to your accounts
at a store near you
Hand the cashier your cash and the barcode you created. They'll take care of the rest.
A service fee of up to $4.95 may apply. Limits apply. Keep your receipt as proof of cash deposit.
Find a retailer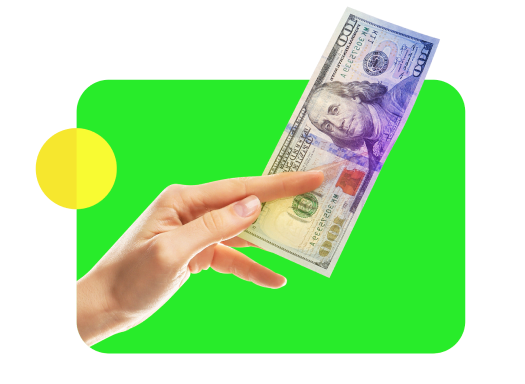 Log in to the account provider's app or website, select a retailer where you'd like to finish your transaction, and generate a barcode on your phone or print it out. Most barcodes expire 1 hour from being generated, but check your account provider's time limits.
Ask a cashier at your selected retailer to scan the barcode and tender your cash (load amount + fee, if applicable). We've also included instructions for the cashier on the barcode page (just in case). Check the barcode description for any additional fees and limits.
After completing the transaction, the cashier will give you a receipt. Keep this receipt as proof of money added. You may also receive an email to confirm your money was sent to your account.